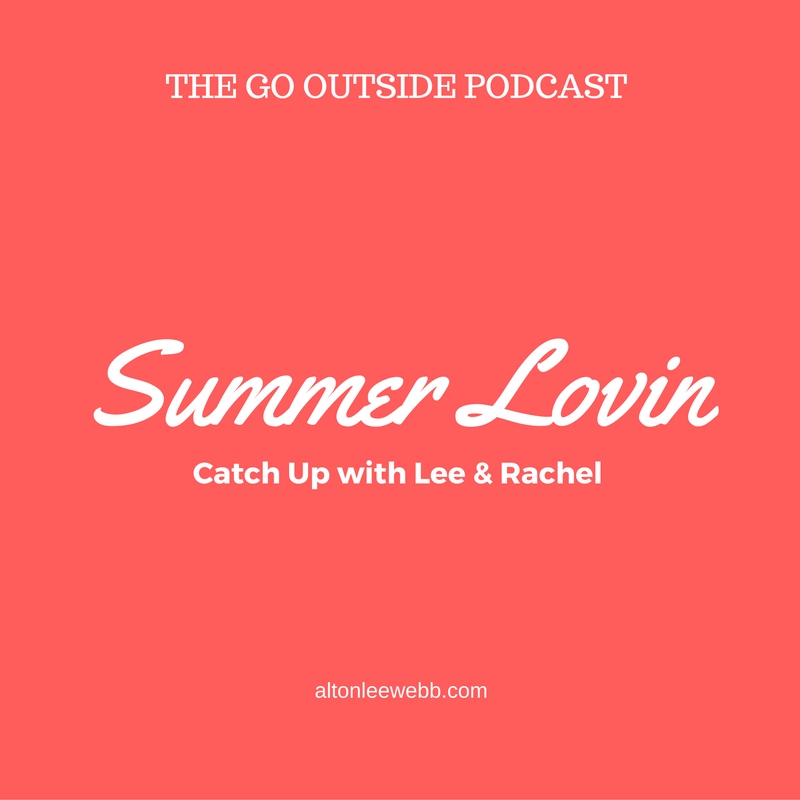 03 Aug

Show Notes: A Catch Up

Posted at 20:30h

in Uncategorized

Something about summer. Makes you want to forget about all of your responsibilities and go in chill mode. But promise I haven't been off sipping fruity drinks and spraying sunscreen on my shoulders.

Rachel and I have been running around like crazy people, working on real estate, playing with our kids in the sprinkler (our grass is toast) and sharing the urgent mandate that we find in Hebrews 13.

Get up and go out!

It's been a little under three months since the book Go Outside launched and we took the first steps to share the challenge that God gave us, one He continues to compel us to share with others. Writing and publishing a book sounds awfully luxurious, especially when you get to work with the Fedd Agency, but we are at the point when we have to roll up our sleeves and decide how much time and effort we want to invest in the message in Go Outside.

Our family's vote is unanimous. We can't turn back now. The stories keep us going. So we have pushed in closer to the vision.
We recorded new podcasts that you don't want to miss, several coming in the next week, including a mega church pastor as well as one of the thought leaders in church multiplication and millennials. My wife is on today's episode, sharing about a new adventure she is taking on to entertain and connect with fellow moms.
We took all of the book proceeds from the first round of Go Outside sales (thank you to each of you who purchased a book) and invested them in our second large order of books. That's our plan, to keep rolling any proceeds over to spread the message and to challenge as many people as possible to GO. The greatest return on our investment is hearing the stories of friends, family and complete strangers who are going outside.
We continue to collaborate with church leaders, entrepreneurs and community officials and lots of regular folks (like us) to voice the Bible's mandate to push past our comfort zone to pursue the risky business of Jesus. Many times, it's like a light bulb comes on during those conversations. Not because of anything that I say, but because there seems to be something so inherent in our hearts that grows tired of complacency. And he tells us clearly in Hebrews 13:11 that adventure lies outside.
Thanks for being a friend and sojourner in this adventure. Stay tuned for more regular posts and podcasts.
Have a great week and KEEP GOING!