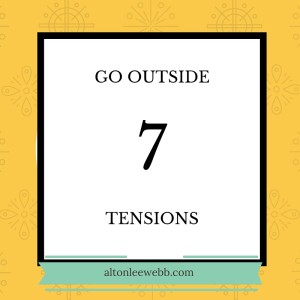 27 Jan

7 Tensions when Going Outside – [Podcast S1E04]

To be honest, Going Outside doesn't always feel like the most fantastic thing ever.  The tension swells up.  Like, real deal stuff.

The first step is huge, but it seems the second and third are even bigger. 

In this episode, I share some of tensions I've felt heading "Out."  Maybe you can relate?