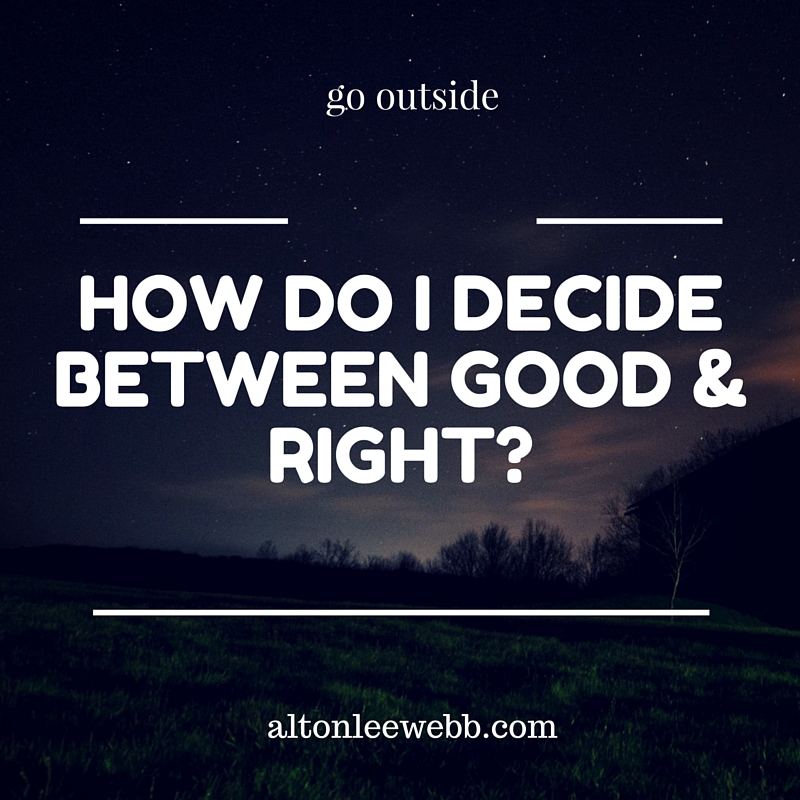 13 Mar

Podcast #10 – How to Decide Between the Good & Right Opportunity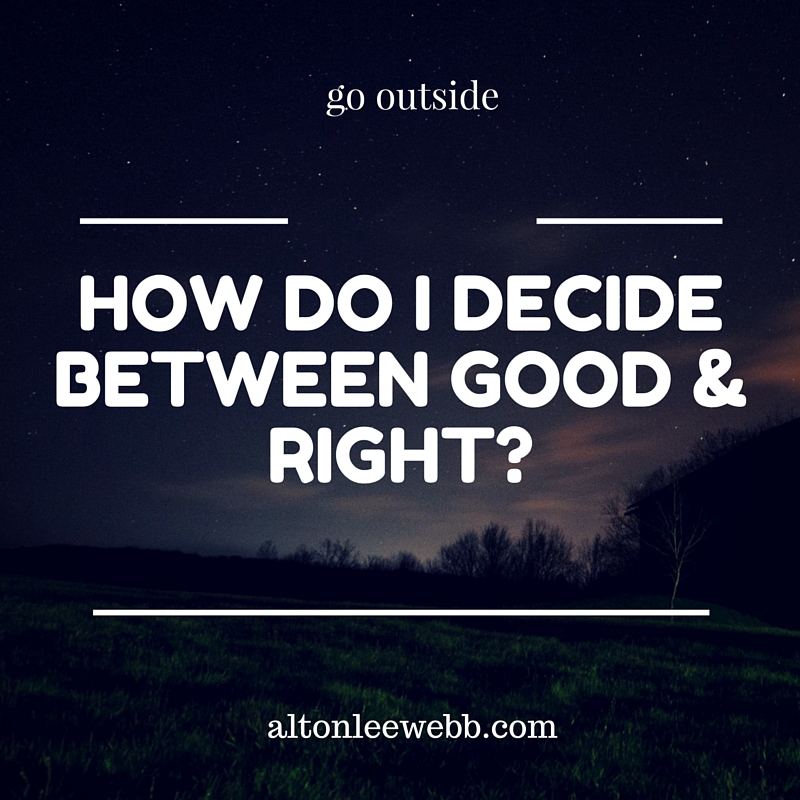 So many choices, so little time.  So many GOOD options, but which one is the RIGHT? 
I struggle everyday figuring out how to spend the time God has given to me.  Am I doing too much or too little?
If you're with me, you probably struggle even more when new things come up.  Maybe it's deciding on whether to pursue a new job, how to volunteer your time, where to go to school or live, which daycare to enroll your child in, or how to choose the right relationship.
Life is full of lots of good opportunities, but we can't do it all.  How do we decide which route to take?  Take a listen to the episode this week.  We discuss how to discern the difference between just plain GOOD and what is RIGHT.  Keep Going Outside!
Each of you should use whatever gift you have received to serve others, as faithful stewards of God's grace in its various forms. – 1 Peter 4:10 (NIV)