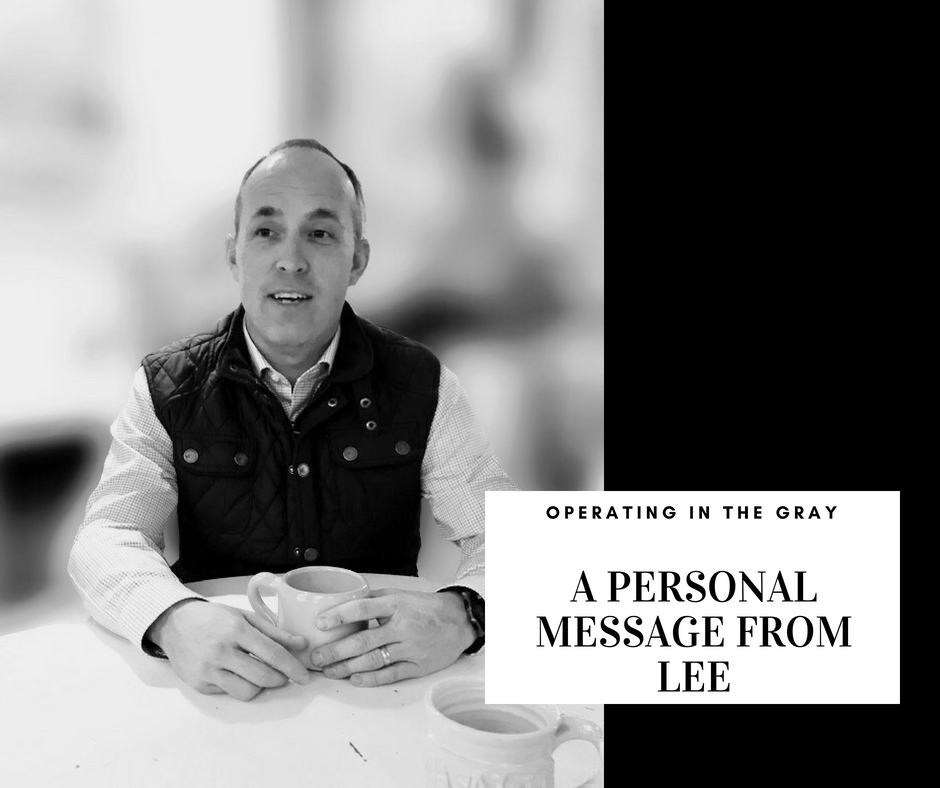 07 Aug

Operating in the Gray 4: A Personal Message from Lee

As an Outsider called to be God's love in a messy world, do you ever run into situations that have no clear right answer?  

In this episode, Lee opens up 1 Timothy and shares 3 things we should remember and implement in our daily ministry at work, challenging us to reflect upon how we can fight the good fight of our faith in a world that's anything but black and white.      

Episode Highlights

0:10 – You're not the only Outsider! The many entrepreneurs Lee has met after 20 years in real estate

0:35 – The 3 things 1 Timothy 6:12 is teaching Lee about fighting the good fight of our faith in the workplace

1:15 – Taking ahold of eternal life in the ordinary day-to-day

1:41 – A calling from work to church: Why what you do through the week is just as important as what you do on the weekends  

2:26 – You are in the presence of many. Are you waiting for an opportunity to share Christ with someone?

3:41 – Introducing Operating in the Gray: an Outsider's world is not black and white

4:54 – What gray-area looks like for Lee in the real estate world

5:52 – 240 days of gray. How do we fight the good fight of our faith in a world we can't control?