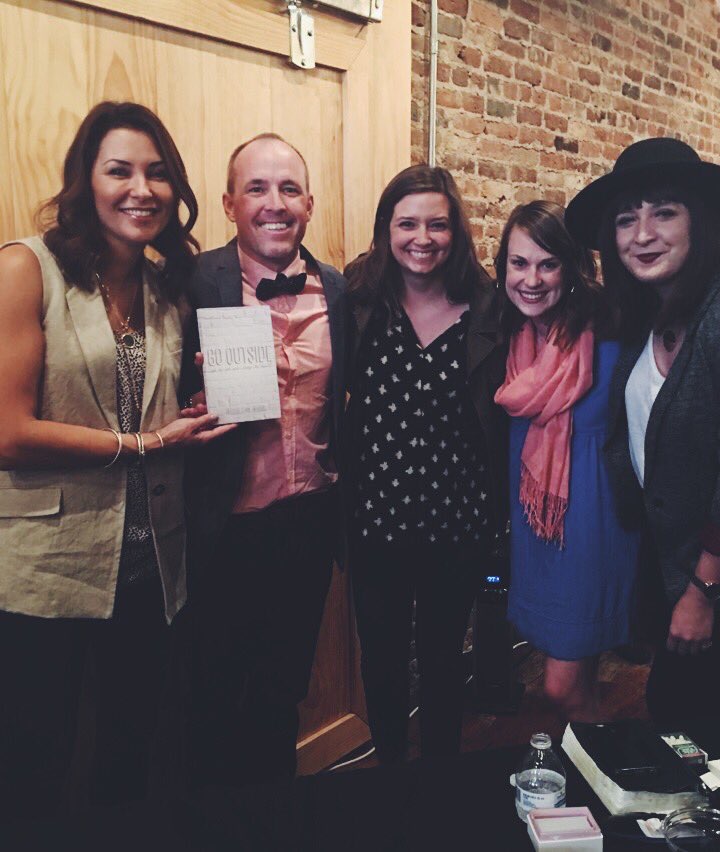 10 Aug

Interview with my Squad from the Fedd Agency

Posted at 02:26h

in Uncategorized


Going Outside is best done in community. 

Especially when writing a book.

It took me about a year (most of that time I didn't even know I was writing a book) to organize my learnings, dissect my shortcomings, recall stories and process my journey outside.  When I finally gathered all that mess together, I felt good about the vision and truth we were sharing, but I desperately needed help to finalize it in a professional manner. Heck, I had never written a book!

Enter the Fedd Agency.  These ladies make things happen.  We developed a family mentality and a methodical approach to meeting deadlines, wrestling with editing and celebrating the markers along the way.  I think that's part of the reason we are all proud of the work we created with Go Outside.

It's a fact.  God brought the Fedd Agency into our lives at just the right time.  

On this episode, you get to meet three ladies from the Fedd Agency team who serve and help authors and other creatives get their stories out to the world.  Whitney, Lauren, and Jessica – we are grateful!  Also, if you missed it, check out this podcast with the Esther Fedorkevich  – the leader/owner of this compelling team at the Fedd Agency.