15 Apr

5 Questions with Brad Lomenick

Posted at 20:07h

in Uncategorized
Go Outside Podcast #12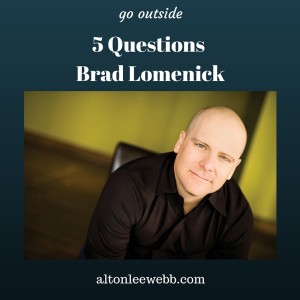 Almost ten years ago I had a friend that insisted I check out the Catalyst Conference.  It was just what I needed then and probably even now…A great road trip to worship and focus on God.
As I drove to Atlanta with friends, I didn't realize that I would be back several more times (at least that's the count as of now.)  Catalyst did for me what it has done for so many other young leaders…Catalyst gave me the space & persimmon to dream bigger.
The leader of the Catalyst movement at the time and for many years after was Brad Lomenick.  Brad and his team did such an excellent job bringing together phenomenal speakers while creating a Jesus centered environment.  I always felt further equipped and definitely challenged.  Travelling home each year from the event, my head would be swimming – It was like drinking from a fire hose.
You might imagine what an honor it is for me to invite Brad to be interviewed on the Go Outside podcast.  Brad's recent book, H3 LEADERSHIP: Be Humble. Stay Hungry. Always Hustle, is an essential read for all leaders.  On this episode we chat about the book and I ask Brad five questions and he asks me one.
We both hope you find it helpful to your journey outside with God.  Enjoy!